The PCORI Challenge Initiative: Connecting Ideas for Research Collaboration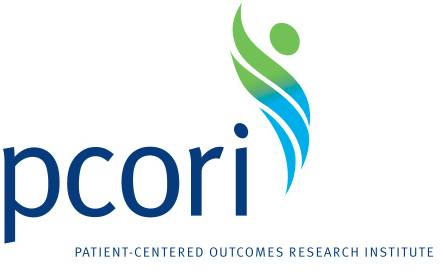 At PCORI, our mandate is to support research that will help patients and those who care for them make better-informed health and health care decisions. To meet this goal, we've made it clear that we plan to support "research done differently," requiring, among other things, that the projects funded provide mechanisms for meaningful involvement of patients and caregivers throughout the research process.
But how might researchers who are committed to engaging in such collaborative work connect with potential patient or caregiver partners? And how might patients or caregivers interested in working with researchers, or who have research ideas they'd like to see turned into a rigorous scientific study, connect with the investigators who can help to make that a reality?
We think these questions add up to an excellent opportunity for PCORI's first "challenge" initiative – using an "open innovation" approach to problem-solving to tap into the expertise of our patient and other stakeholder communities. The solution we are asking for is creation of a "matching system" to link patients and scientists as partners in conducting research. It could be a well-articulated conceptual model, adaptation of an existing matching protocol reimagined for the purpose outlined in this challenge, a prototype for an entirely new web-based service or app, some combination of these approaches, or something else entirely.
This challenge, which we're launching in collaboration with Health 2.0, offers an opportunity for innovators to help PCORI pursue our commitment to "research done differently" by bringing the voice of patients, caregivers and other stakeholders clearly and fully to the research process. We believe this means having patients and caregivers serve as collaborators with researchers in such critical activities as formulating research questions, developing research materials, determining research protocols, and helping to review and disseminate study results.
PCORI requires this focus on engagement in our funding announcements, which leverage the broad research community's expertise in proposing topics for study but stipulate that patients and other stakeholders be meaningful members of research teams. We believe that if the research we fund is to have impact on patient outcomes, it is essential to promote involvement by and consensus among key patients and stakeholders from the start in identifying the questions to be studied and agreeing they are important.  Patients and other stakeholders need to feel a sense of ownership of the research process, and embracing research is easier when its origins are transparent, traceable and reflective of your needs.
We know that what we propose in this regard is neither traditional nor simple. Although the research community has extensive experience in recruiting patients as study subjects, engaging them as meaningful "collaborators" in research is not routine. We know many researchers are interested in taking this approach but don't necessarily know the best or most effective way to proceed. Likewise, we know many patients and caregivers are interested in working with researchers, or might have research questions they would like to see tested in a rigorous study, but are unsure of how to make the connection that will allow them to see that done. Thus, we'd like to create a matchmaking system to bring them together.
A panel of reviewers, including researchers, technologists, patients and other stakeholders, will assess the entries. The review panel will judge entries, whether conceptual models or prototypes, based on how well they address the following criteria:
The entry's actual or described technical capacity to efficiently and effectively connect patients and researchers, across multiple platforms and levels of complexity.
Usability, scalability and sustainability across diverse populations with differing levels of access to, understanding of and experience with technology and health/health care information.
Differences in the ways that patients, caregivers and researchers understand, describe and seek answers to the problems they face or the issues they're trying to address (e.g., different terms for similar concepts, general levels of health literacy, etc.).
Maximizing "patient-centeredness" – the submission's ability to account for and effectively focus on and address patients' needs – while also emphasizing and facilitating researchers' need to emphasize the scientific rigor of any resulting collaboration.
The particular challenges of serving "hard-to-reach" audiences, including, but not limited to, ethnic and racial minorities, rural populations, the elderly, the disabled/physically challenged and those for whom English is not their native language.
Winners will receive cash prizes and their work may be considered for additional PCORI support, depending on the outcome of the review process.
We think this will be a compelling challenge that will resonate with researchers, patients, the caregiver and advocacy communities, developers and entrepreneurs, and anyone else with a creative mind and interest in improving health and health care. Whichever of these groups describes you, we hope you'll take up this challenge. We very much look forward to seeing what you come up with.
Anne Beal, MD, MPH, is PCORI's Deputy Executive Director and Chief Operations Officer
Sue Sheridan, MBA, MIM is PCORI's Director of Patient Engagement