Healthy Community Data Summit — A Call to Action
Do we live in times of barbarism?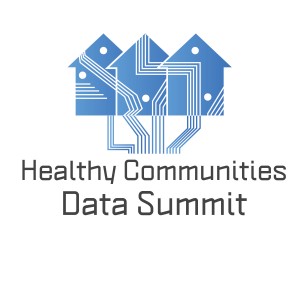 While I imagine many reading this would disagree that we live as a primitive culture based on our technological progress, I contend that how we operate as a community may be vastly improved in supporting the health and well-being of everyday citizens. Furthermore, I believe that one day we'll look back on ourselves as society and marvel at how primitive the tools were to improve the health of communities.
On a daily basis, our individual health is driven by countless decisions. Where we shop for food, how we commute, where we choose to live and spend our time outdoors are all contributors to our health and wellbeing. Each of these actions can be improved—optimized so they contribute to a maximum level of health—if adequate data is available.
As a society we spend every minute of our lives in environments that can measured, analyzed, and compared against other similar environments. The local restaurant, for example, produces an output that can be measured, is regulated according to defined criteria, and generates dozens of other data points that impact the customers well-being.
The pathways to better individual and population health are all around us but there are significant barriers to realizing them. The opportunity needs to be broadly shared and a vision needs to widely communicated. Collaborations between disparate stakeholders need to be formed to breakdown existing silos. Harnessing the power of health data will lead to better data-driven policies, better research, and new technologies and businesses if we can jointly forge the pathways to innovation.
Let's create these pathways together…
The California HealthCare Foundation invites you on May 21st to meet with policymakers, researchers, and entrepreneurs and participate in Healthy Communities Data Summit – a day-long series of activities showcasing how open data can create healthy communities by bringing together policymakers, researchers, care providers, and entrepreneurs. Hosted by the Foundation for Healthcare Innovation and Health 2.0, the event will bring together regional stakeholders to see how they can collaborate to bring more activity into the ecosystem. A full agenda is accessible at www.hcdatasummit.org.
Data as an economic asset is a fairly well understood concept but how can we support appropriate sharing of data to support community health?
How can we engage policymakers to break down data silos in the public sector to promote greater civic engagement around health data?
What are the opportunities to drive research and new entrepreneurial efforts through greater health data availability?
Smart use of health data will save lives. It will make the quality of our lives better—healthier.
We need to create more instances where public and private organizations can share data appropriately. Efforts such as the San Francisco's DataSF, Healthdata.gov, and California Healthcare Foundation's Free the Data Initiative are great examples.
Finding smart health data and using it appropriately is a foundational challenge we face as a society. I hope you'll join me on May 21st in adding your voice to the discussion and advancing the ecosystem.
Wil Yu is a City of San Francisco Innovation Fellow through the Mayor's Office of Civic Engagement – a supporter and partner of the Healthy Communities Data Summit. He can be reached at [email protected].